« What can go wrong? | Main | The late night studio »
October 15, 2005
the paint's open and the brushes are in it
I got up at nine fifteen with a long day stretching ahead of me. Nothing to do until Carry comes round at four. I will/must/can paint today, I thought. [see previous post: "what can go wrong?"]
So I got the paint out. I looked at the clock, it was two fifteen: a mere five hours later. Not bad.
I had, among other things, painted two pillars, drunk three cups of coffee, written two letters, looked at more drawings than you can shake a stick at, written a piece for these diaries, written a piece for the notebook on the main site, shifted some panels about, done a bit of hoovering, eaten a pork and pickle pie, spoken to my sister on the phone, fallen asleep [inevitably], woken up [necessarily], done some washing, moved the easels about, and finally opened the paint.
Using drawings and photographs done in April and May, this is the result of the day's frenzied activities: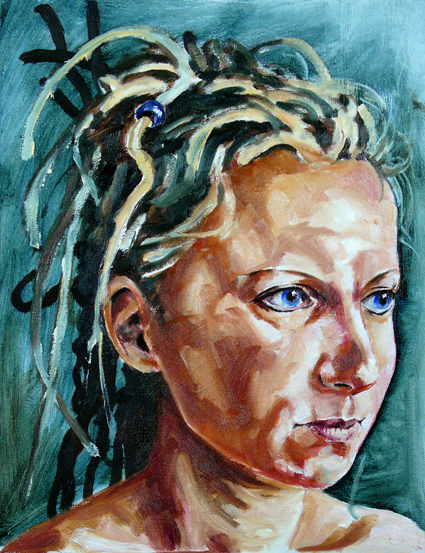 See: If at first you don't succeed.

Posted by john at October 15, 2005 10:52 PM
Comments