« Older and wiser | Main | Random Acts of Kindness »
February 27, 2007
Back from the Balkans
There was snow on the mountains but the sun was wonderfully warm in the town.
I was staying with Genti and his family and on the first day it was so hot Genti and I walked round Gjakova in just a tee-shirt – not the same t-shirt obviously, looking at possible locations for filming in the summer.
Next morning we were in the Mazllum Kepuska primary school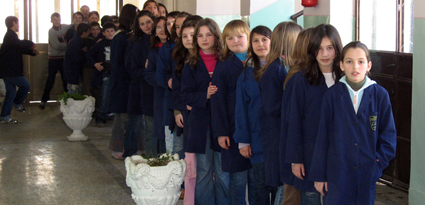 to film the children singing "we've got the whole world in our hand" and making paperchain people for Comic Relief.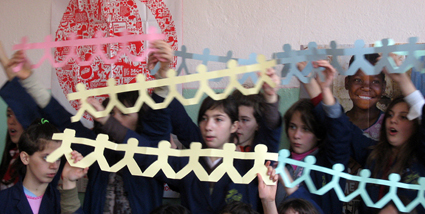 Posted by john at February 27, 2007 11:26 PM
Comments