« One more from the second roll of film | Main | The Babbling Continues »
June 14, 2008
Archie Pullen
Young fella by the name of Archie Pullen called round this week – said he wanted to be photographed as an eighteenth century student. Nothing wrong with that. [Except for the fact that photography wasn't invented until halfway through the 19th century.]
So we hauled out the plate camera, jumped in the time machine and:
before he knew it, Robert was his father's brother.
Then he said as how he'd heard there was a lot of travesty going on, in the theatrical circles of West London, in the seventeen hundreds and he always fancied dressing as a woman. Sooo…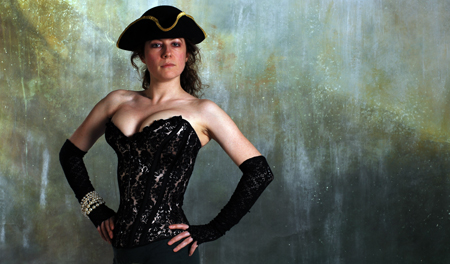 All in a day's work here at the Bankfield Bureau of Investigation and Theatrical Agency.
Thanks to Katrin for the stubble, Martin for the hat and Rebecca for the breasts, I provided the socks.
Posted by john at June 14, 2008 10:52 AM
Comments