« Albanian classics | Main | Kirby's Egg Eyed Sharps »
August 02, 2008
Pipped at the post
Mr Jones rang to ask if he could employ my signwriting skills to put his new logo on the side of his offices.
Just as I was getting out the Keeps Enamel and Harrison's brushes someone beat me to it. Rats!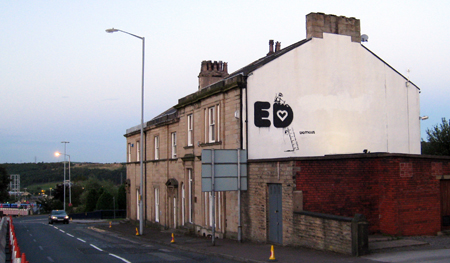 Rats exactly, ha! The Bankfield Bureau of Investigation is on the case and the search has begun for this fella, da maus.
Posted by john at August 2, 2008 02:44 PM
Comments

...........Ha Ha its wasn't ME !!!! or was it you JC ????
..........Using ones initiative : )
Posted by: paula at August 3, 2008 02:06 PM