« Trouble on the Bridge of the Pubic Symphysis | Main | Tools of the trade »
March 10, 2009
Back to the Ballet
Back to ballet for a moment. Back to a time of more classical drawings and paintings.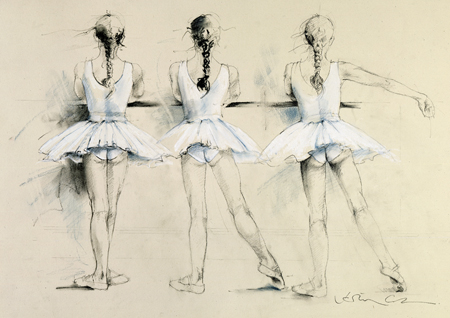 Kim at the barre, charcoal and pastel on paper
Should anyone be interested in buying a print of one [or indeed several] of my ballet drawings they could do worse than visit The Poetry Cafe. This drawing isn't in the shop yet - but it will be soon. Oh, and there are cards for sale there too, if you want. Damn! I'm a good salesman.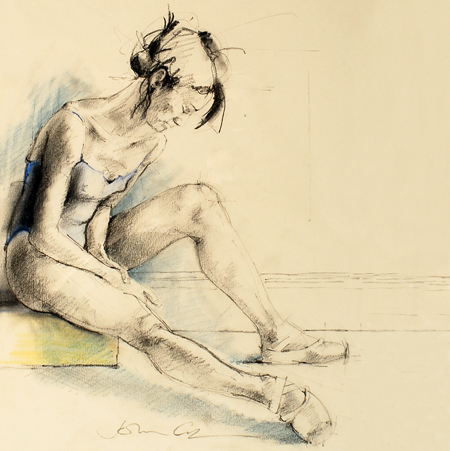 Abi, in a blue leotard, charoal and pastel on paper
Abigail was a soloist at the Northern Ballet Theatre. You can bid for this drawing at the Art Auction [in aid of the Holmfirth Arts Festival] on 30th April in the Huntsman Inn, above Holmfirth
Or, if you're made keen on getting your hands on a print as soon as possible, you can go to Winnie's shop on Daisy Lane, Holmfiirth, where this framed print of Chiaki's tutu is for sale.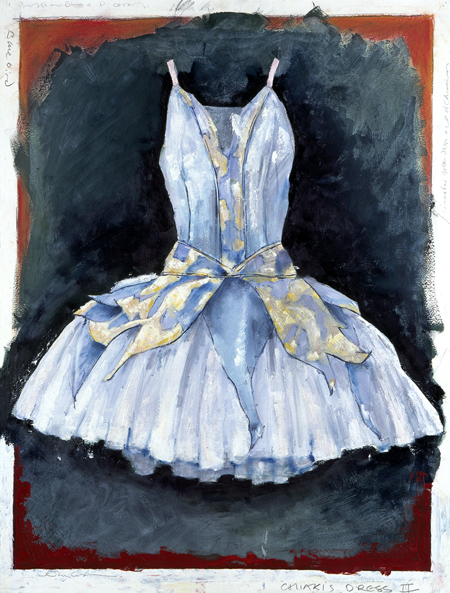 Chiaki's tutu II, oil on board
now don't all rush at once
Posted by john at March 10, 2009 04:56 PM
Comments
.... I am pleased to say I am already a owner of a JC ballet picture : )
Posted by: paula at March 12, 2009 04:26 PM