« evolution | Main | 85mm marmalade »
June 16, 2009
Posh glass
Got a new lens for the camera today - an 85mm f1.8, for those who speak the language, a telephoto lens for those more familiar with the jargon. Now, time was, an 85mm lens on a 35mm camera wouldn't necessarily have been classed as telephoto, but due to digitalization, chip sizes and pixel-fixing, an 85mm lens on the D300 is equivalent to about 120mm on an old fashioned 35mm camera.

Nikon Nikkor 85mm f/1.8D AF
It's gorgeous, and there's plenty of polished glass in it if the weight's anything to go by, coming in at just over 400 grams [14.6 oz], it's not a lightweight. The auto-focusing is very fast and accurate, and at f1.8 it's good in natural light. For portraits it's excellent: it doesn't flatten features too much.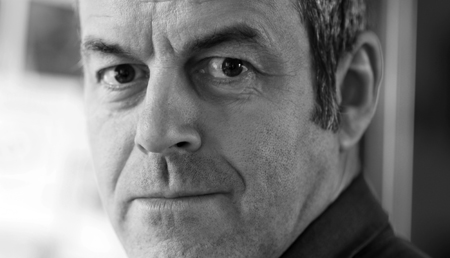 yours truly by Katrin

Basil, by yours truly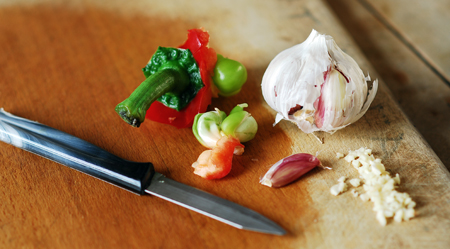 nothing like a bit of garlic with the basil

actual size detail of top left-hand corner of the above image, which, for the very edge of the lens, is ok by me.
all you've ever wanted to know about making a camera lens here and here and here.
Posted by john at June 16, 2009 10:36 PM
Comments