« raised beans and various greens | Main | THINGS YOU FIND IN A SUNLIGHT SOAP BOX IN THE ATTIC WHEN UN-BUILDING A PRINTWORKS »
August 22, 2009
Tubas in the moonlight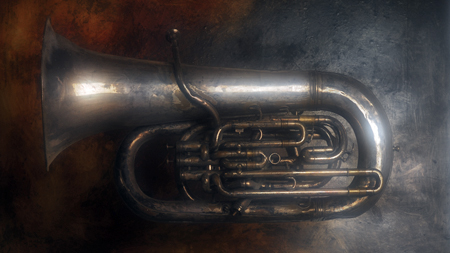 photographing tubas on a friday night
reminds me of the late great Viv Stanshall
Through the twilight, I can hear the humming of a melancholy coon.
For the memories that still linger,
I thank you mister Moon.
And, although I've never smiled,
Winter, summer, autumn too,
Now here's one tune to remind me why I feel so blue-oo...
Tubas in the moonlight,
Playing for me all night,
Tell me what I want to hear.
Am I only dreaming?
Am I only scheming?
Stars above me, shining brightly.
Why can't she be sitting here beside me?
Tubas in the moonlight will bring my loved one home.
Posted by john at August 22, 2009 08:16 AM
Comments
Genius! The first stereo record I ever heard was by the Bonzo Dog Doo-Dah Band. I thought it was amazing (still do, actually)
Posted by: Daphne at August 23, 2009 11:48 PM
Just walked past the flat he died in, rumour has it he set fire to his long ginger beard.
Posted by: Lucy at August 24, 2009 04:46 PM
yes, he had a habit of drinking brandy in bed while smoking. The more he drank the more he spilt into his beard and it was only a matter of time before the cigarette, beard and brandy combined in conflagration
Posted by: john Coombes at August 24, 2009 09:44 PM