« not building again | Main | and not building with building sand »
September 02, 2009
THINGS YOU FIND BEHIND THE RADIATORS WHEN UN-BUILDING A PRINTWORKS No.3
An old printing plate this time. Upon which was this image of the Denby Dale viaduct, when the original timber viaduct was being un-built.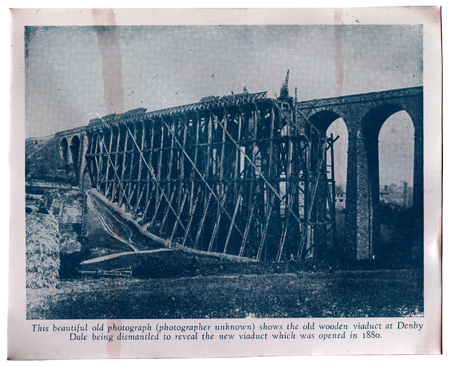 photographer unknown
Denby Dale is no'but a few miles from the Printworks, and for those to whom these things matter the viaduct carries the single track Penistone line, opened in 1850 by the Lancashire and Yorkshire Railway Company.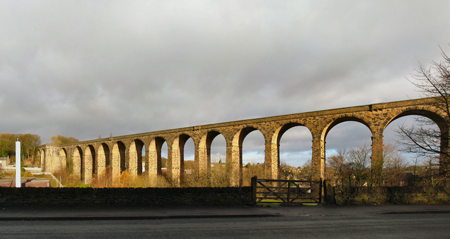 photographer Alan Stanton
Posted by john at September 2, 2009 08:04 AM
Comments