« February 2011 | Main | April 2011 »
March 30, 2011
Special, real and different
The trick is to create something that exists, in its own right, in the real world.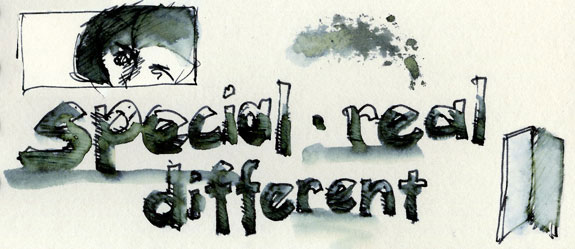 Something that, from a personal and very subjective point of view, doesn't look like I've made it. I know when things are going right – whether it's a painting or a piece of writing or a film – when it begins to leave me and make its own demands. When it begins to exist, on its own terms, in the world.
Not always easy to spot in the making, but often painfully obvious on completion. The trick is to learn how to evaluate your work objectively during the creative process. Which is a bit like trying to chew your own teeth.

Posted by john at 05:29 PM | Comments (0)
March 29, 2011
Waiting to make films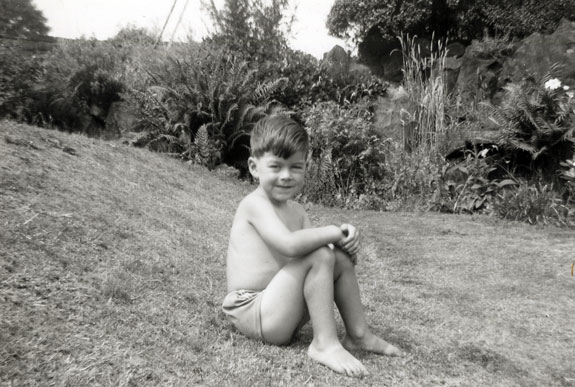 age 4
Posted by john at 01:08 PM | Comments (2)
March 27, 2011
PR
Posted by john at 04:46 PM | Comments (0)
March 26, 2011
dodgy spiral
Just got back from Chesterfield, with its famous spire, where I had to identify my Land Rover that was stolen some five years ago.
Posted by john at 08:49 PM | Comments (1)
March 23, 2011
The High Priestess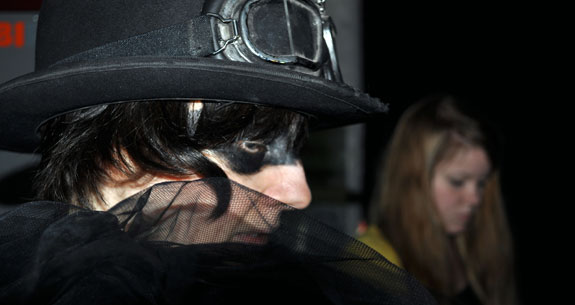 photo: Antonia Di Carlo
Posted by john at 08:25 PM | Comments (0)
March 20, 2011
The Distance of Water
a motion test sequence
Posted by john at 11:14 PM | Comments (0)
March 19, 2011
The Acolytes III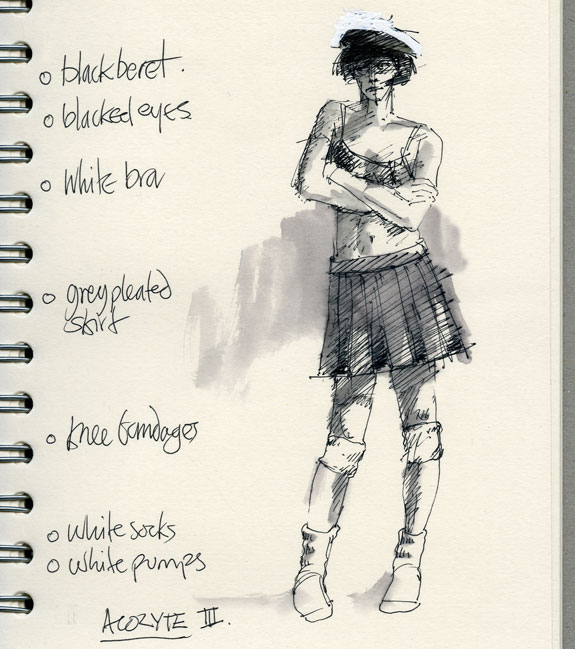 Posted by john at 07:57 PM | Comments (0)
March 18, 2011
The 'Cellist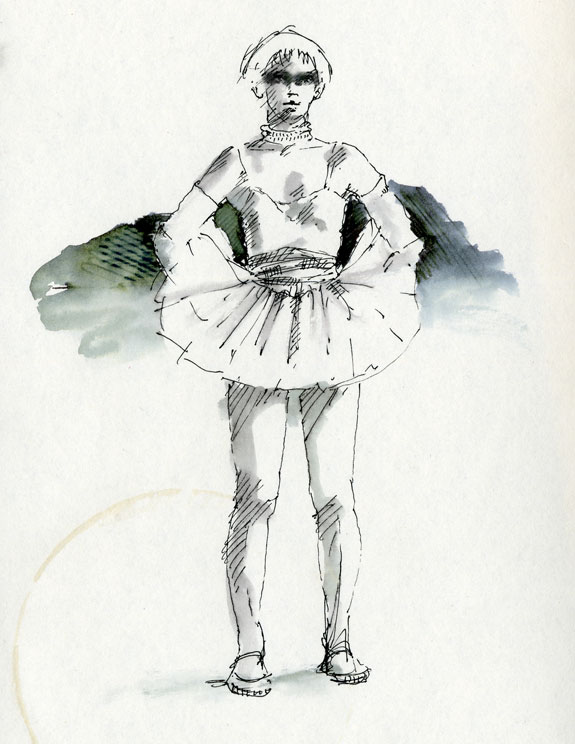 Posted by john at 06:34 PM | Comments (0)
March 14, 2011
more lighting tests

blue/green Redheads plus Tri-Lites, saturated

blue/green Redheads plus Tri-Lites, de-saturated
Posted by john at 10:53 PM | Comments (0)
March 13, 2011
trouble with hats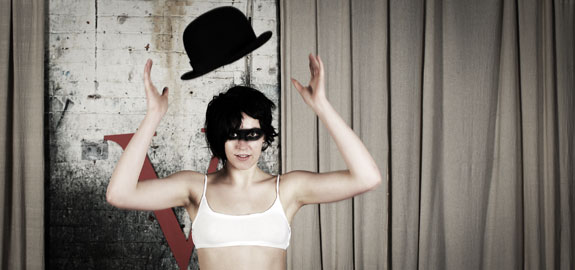 strong winds in the studio make keeping a bowler hat on quite tricky
Posted by john at 12:38 PM | Comments (0)
March 12, 2011
Invisible Thread Theatre of Animation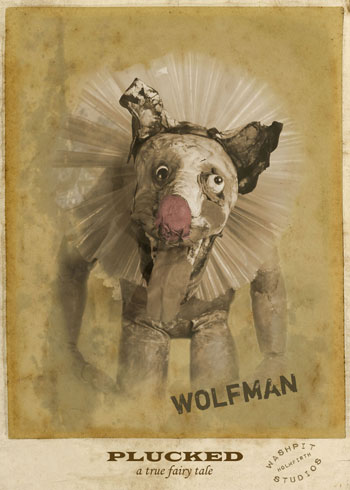 more work for Liz Invisible and her new show PLUCKED
Posted by john at 12:19 AM | Comments (0)
March 11, 2011
the Art Director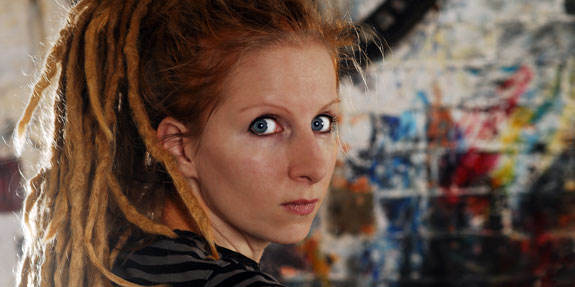 Posted by john at 11:11 AM | Comments (0)
March 10, 2011
workshopping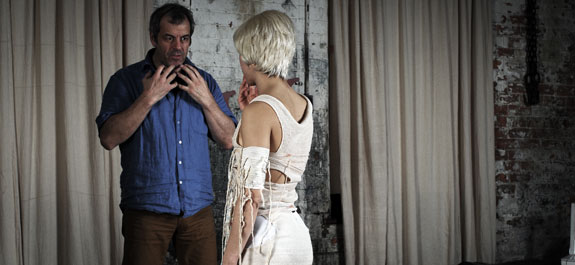 photo: Fran Smith
Posted by john at 10:57 PM | Comments (0)
pouring inserts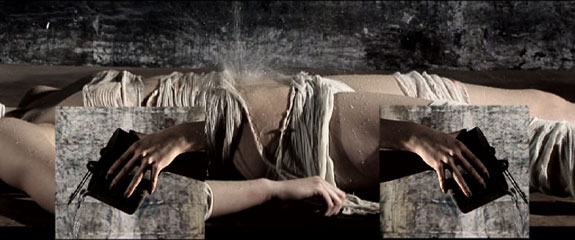 Posted by john at 07:51 AM | Comments (0)
March 08, 2011
more costume & lighting tests
Posted by john at 07:55 AM | Comments (0)
March 06, 2011
Sabrina sails a boat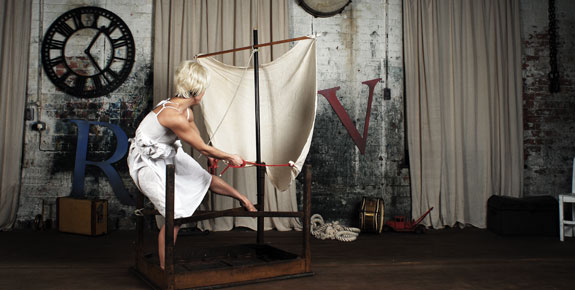 dancer: Sabrina Ribes, ship builders: Sophie Koster & Kelsey Derksen
Posted by john at 02:09 AM | Comments (0)
March 05, 2011
costume sketches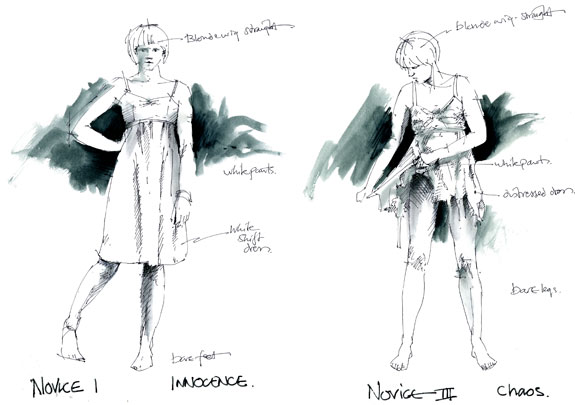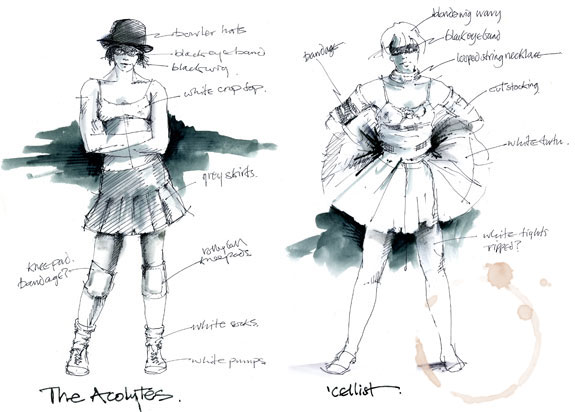 Posted by john at 11:37 AM | Comments (1)
March 02, 2011
first audition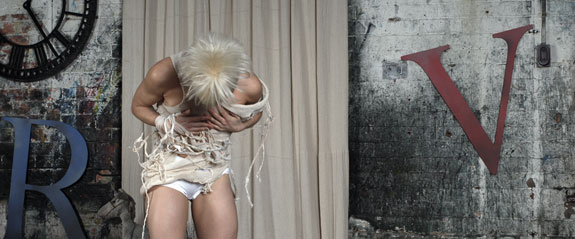 photos Fran Smith
Posted by john at 10:27 PM | Comments (0)
March 01, 2011
dressing the set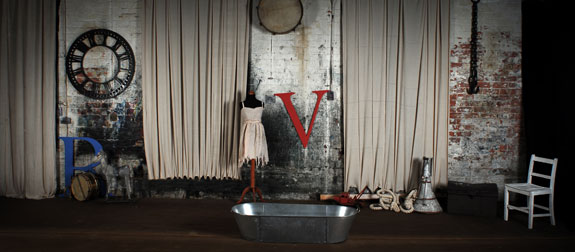 working on the set for the new dance film
Posted by john at 07:31 AM | Comments (0)