« June 2012 | Main | August 2012 »
July 20, 2012
climbing the rickety ladder that is Final Cut X
After half a day spent negotiating the vagaries of Final Cut X there are good bits and bad bits. Apple are clearly addressing the professional connectivity of their latest editing software, though I feel there is still a way to go.
But some features are excellent - like background rendering. No longer waiting for five minutes as the software locks you out to rend a clip. And so far the magnetic timeline, or storyline as they now call it, is a plus - snapping taken to its logical conclusion.
Working, as I am without a mouse or dedicated keyboard, I'm finding it rather slow and imprecise, and the new terminology is taking some getting used to. but the worst thing so far is a bug where by all the images of the clips disappear, making it really difficult to navigate.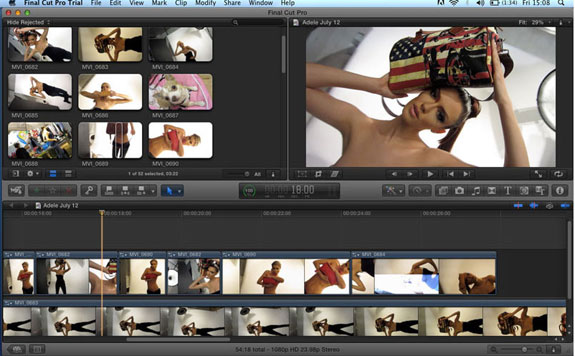 with all the images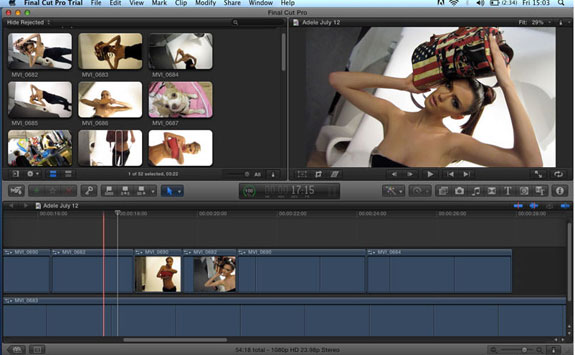 without the images
Posted by john at 08:07 PM | Comments (0)
July 11, 2012
a short documentary about making chairs [sort of]
Posted by john at 01:21 AM | Comments (0)
July 08, 2012
Whistler's relatives
I was showing a friend and model my paintings, currently languishing in racks in the attic, and explaining my homage to Whistler.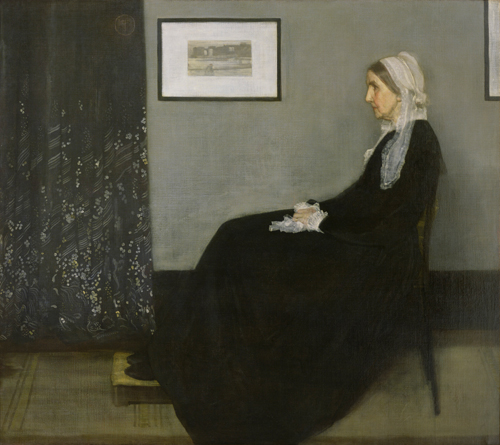 Arrangement in Grey and Black No.1 [Whistler's Mother], by Whistler, 1871, oil on canvas, 1443mm x 1624mm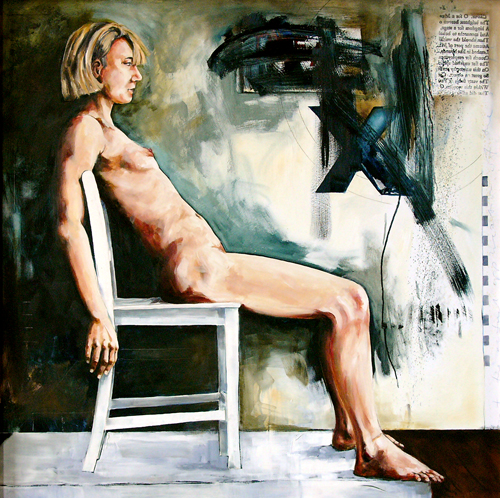 Whistler's Daughter, by me, JC, 2003, oil on panel, 1220mm x 1220mm
Posted by john at 12:12 PM | Comments (0)
July 06, 2012
redundant garden equipment
Posted by john at 03:02 PM | Comments (0)
July 02, 2012
preparing the studio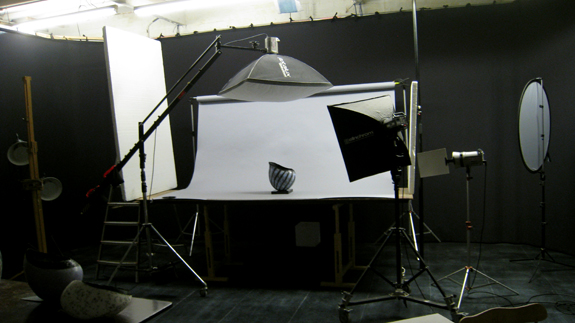 getting ready to shoot Hilary Simms' wonderful ceramics tomorrow
Posted by john at 10:07 PM | Comments (0)