« April 2009 | Main | June 2009 »
May 31, 2009
Still in France
Paris this time, at the Casino de Paris to be precise, in the Roaring twenties, when money was short and theatre costume budgets were squeezed such that designers, after all the frills and bows, didn't have any francs for bras.


Josephine Baker, famous for dancing on stage wearing nought but 18 bananas, danced in the Casino de Paris.
Posted by john at 11:31 AM | Comments (0)
May 30, 2009
The Monkeys
Two of them, waiting [in a tree] to take the last train to Clarksville: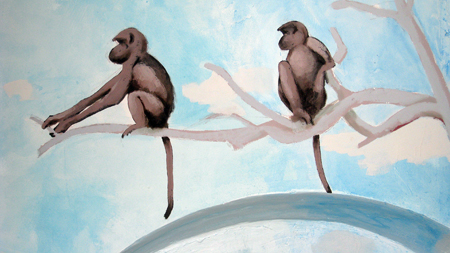 Vervet monkeys to be precise - the old men of the monkey world.
and Morgan - le chef, the art director of the project.
Posted by john at 07:17 PM | Comments (0)
May 29, 2009
who what where?
louis the stammerer
louis the lazy
louis the fat
louis the quarreller
louis the spider
louis from overseas
Posted by john at 01:57 PM | Comments (2)
Mixing under African skies

Posted by john at 10:45 AM | Comments (0)
May 28, 2009
La savanne en Provence

before

after
Posted by john at 09:27 AM | Comments (0)
May 20, 2009
More trouble on the savannah
Then of course, in common with most sub-saharan grassland scenes, as well as the lion, the hippo and the herd of wildebeest, there is the bunk-bed, the two wall lights and the alcove to figure in.

third rough, ink, coffee and pencil on paper
Posted by john at 12:04 AM | Comments (1)
May 19, 2009
dance film festival success
For the third year running one of my dance films, TRAPEZIUS has been selected for dança em foco in Rio de Janeiro.
Posted by john at 04:13 PM | Comments (0)
May 18, 2009
Emulsion paint and sub-Saharan Africa
Been looking into the inhabitants of the African Grasslands, for the French mural commission, seems we ate all the slow stuff, everything there runs at 50mph plus - I guess we couldn't catch them until we invented the 4x4 and the percussion cap.
Generally doodling on a ratio of 3:7: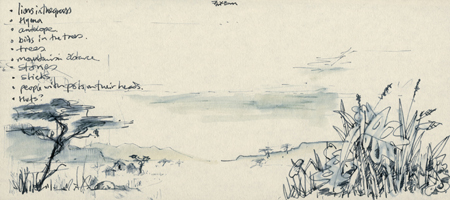 first rough, ink and coffee on paper

second rough, ink and coffee on paper

apparently they have mix-it and match-it over there too, which will be helpful, though they're never pure colours so mixing two mixed colours is a gamble which usually comes out crap. [see: The Plasticene Effect - mix three or more colours in equal parts and the result will tend towards brown]
Posted by john at 04:29 PM | Comments (1)
May 17, 2009
The Endless Grasslands of Africa
It's in our shared memory. But it's been a while. About 3.5 million years, give or take the odd Bank Holiday Weekend, if you're counting. Our ancestors spent an awfully long time in the searing heat on the sun-baked grasslands of East Africa, wandering around somewhat dazed after our seminal fall from the trees.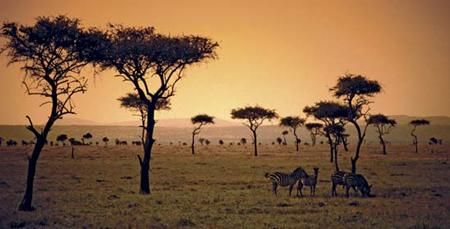 We've been asked to paint an African grassland scene, for a good friend's son's birthday. Not on canvas, or panel, but on a wall, and not a small wall – a 3 metre by 7 metre wall. And not a 3m x 7m wall in Marsden. A 3m x 7m wall in La Crau, South of France. Yay Hey! Or as they say in France: Mais qui!
Posted by john at 11:34 PM | Comments (1)
May 16, 2009
The Age of Disillusionment
We've had the Renaissance, we've had the Enlightenment, now we're in the Disillusionment, or, as it might become known: The Great Disillusionment.
Ok, so maybe it's just me. But, Damn! There's some tricky stuff out there. If it's not Damien spinning paint on an old turntable [just like Tony Hart taught us, all those years ago] it's Jake and Dinos disfiguring Airfix soldiers.

Damien Hirst, Beautiful, Cyclonic, Bleeding, Slashing, Hurricane, Dippy, Cowards Painting" 1992, household paint on canvas
Even Uncle Lucian, the last remaining bastion of oil paint, does awkward, yet "sensational", portraits of Kate Moss, which ring the cash till up into the umptymillions.

Lucian Freud, Naked Portrait, 2002, oil on canvas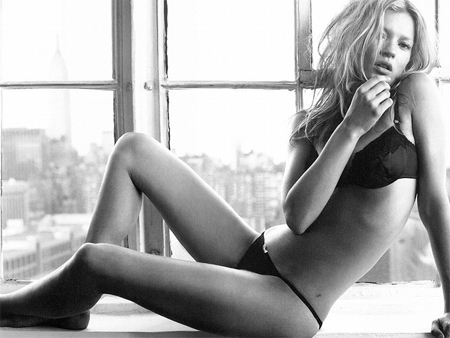 Kate Moss
We've known for a while that art is Big Business – living artists selling work for sums previously reserved for dead artists. But it's what constitutes art that's worrying.
Work No.88, Martin Creed, paper
Work No.88 is a scrunched-up piece of paper. This belongs to the Youcoulddothattoobutyoudidn't School of Art.
Now everyone is completing to find the most mind numbing, fatuous gesture to which they can attach the greatest significance. Today it's not about skill it's about coming up with a one-liner and extending it way beyond it's breaking point.
Art like never before is wide open – anything goes. It's not about whether you express an emotion in a way that communicates that feeling, it's about whether you can do something mildly shocking and get away with it.

Damien Hirst, painter unknown, 2005
A few years ago Damien Hirst exhibited figurative oil paintings. They were graphic depictions taken from photographs of his wife giving birth to their son, but he didn't paint them – his assistants did.
Woody Allen once said that 90% of being a film star is just turning up. In art it seems, you don't even have to turn up.
Posted by john at 09:49 AM | Comments (1)
May 15, 2009
Untitled 08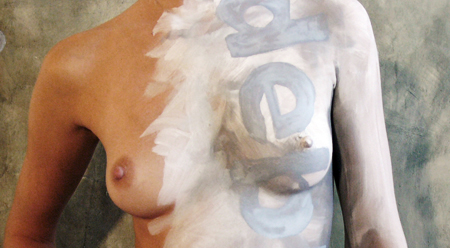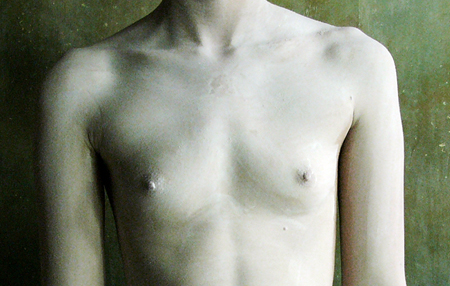 Posted by john at 08:16 PM | Comments (0)
May 11, 2009
who got the girl?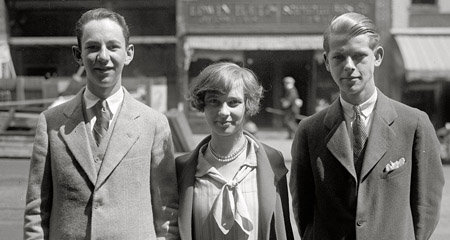 Posted by john at 10:08 AM | Comments (2)
May 09, 2009
OK, quick one, for the weekend, as they say, what connects these good fellows
Steve
James
Charles
Horst
Yul
Brad
Robert
Posted by john at 10:32 AM | Comments (6)
May 05, 2009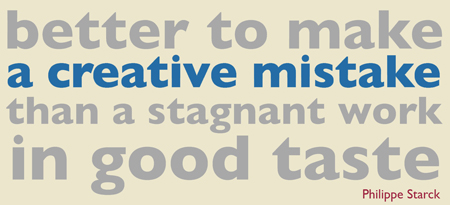 Posted by john at 05:18 PM | Comments (0)