« December 2009 | Main | February 2010 »
January 29, 2010
Good News for TRAPEZIUS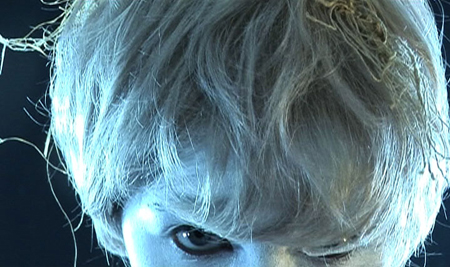 TRAPEZIUS, the most recent dance film, will be screened at Xtend IV, in South Hill Park Arts Centre, Bracknell as part of their LIFT OFF! dance festival this spring, screened most nights from February to April.
It's is also going to be screened at the Phoenix Cinema, Oxford, on the 21st March, as part of the Oxford Dance Festival - DANCIN' OXFORD.
Posted by john at 11:15 PM | Comments (1)
January 28, 2010
things seldom seen in these days of 24 hour broadcasting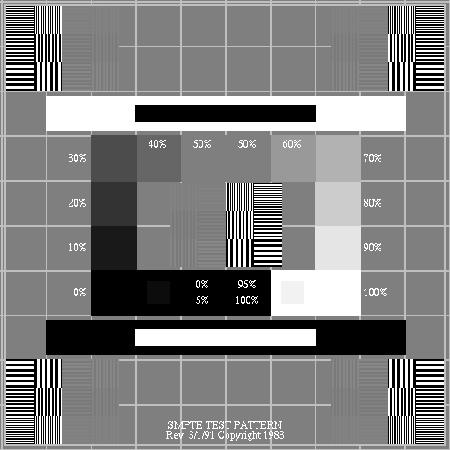 Time was, and not so long ago, television broadcasting started and stopped on a daily basis.
Before broadcasting the afternoon or evening programmes [there were no programmes during the day – you were supposed to be out climbing trees] a test card would be on screen.
At the end of the day the rich voice of the continuity announcer would say goodnight, the national anthem would play, then the TV picture would blink off, dying to a tiny bright white spot in the middle of the screen which would glow for a few seconds before it too went out.
And that was that.

the image is a studio camera test card - not the familiar broadcast test card
Posted by john at 10:15 PM | Comments (0)
January 27, 2010
in the gym
Filming in a gymnasium* in Batley
well Birstall actually, I think.
The wall-bars and benches were just the same when I was at school, the only thing missing were the thick cotton ropes and hard leather medicine balls. Oh, and the smell of floor polish mixed with the smell of unwashed boys, the squeak of plimsolls on parquet and the creak of wood as 2b flung themselves over the beam.
*from the Ancient Greek gumnazein to exercise naked
Posted by john at 10:02 PM | Comments (0)
January 26, 2010
keeping warm in the bath
sitting in a tin bath,
albeit brimfull of warm water,
while filmpeople fiddle
with cameras and lights
and musicpeople twiddle
with buttons and switches
you could get a tad chilly
so you maybe need a blanket
Posted by john at 10:40 AM | Comments (0)
January 23, 2010
no white chair to be seen in music video
Contrary to popular opinion, not every work I do contains a white chair. Though it has to be said a lot of them do.
So least we forget:
Posted by john at 01:28 PM | Comments (1)
January 19, 2010
early baths
first bath first inspiration:
research and reference baths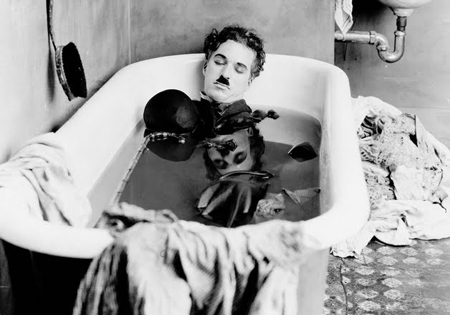 Chaplin in the bath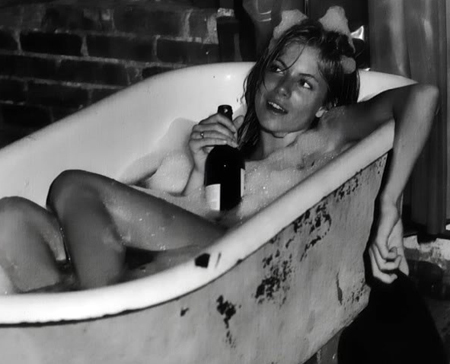 some girl in a bath somewhere

Ophelia
Posted by john at 10:32 AM | Comments (0)
January 15, 2010
back by popular demand
Posted by john at 09:10 AM | Comments (0)
January 14, 2010
another one from the tin bath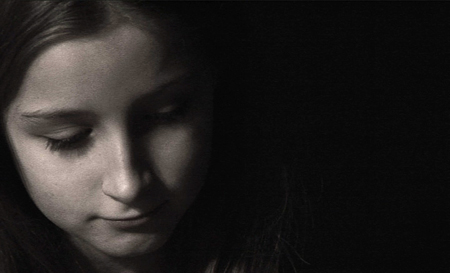 getting near completion now, a few fine cuts and a bit of colour balancing still to do.
Posted by john at 08:03 AM | Comments (0)
January 12, 2010
back in the tin bath
Back, after a suitable pause, in the tin bath with Young Clara - well, in a manner of speaking.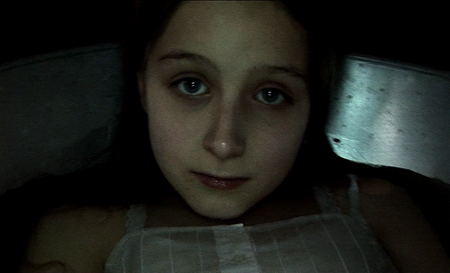 and in the hall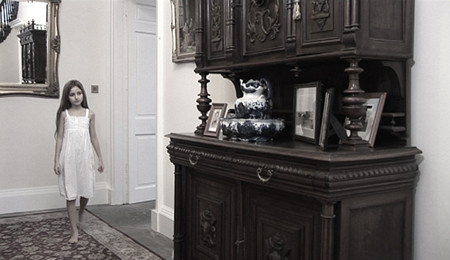 and on the landing
Posted by john at 10:22 PM | Comments (0)
January 11, 2010
leafing through the notebooks
"Always keep a notebook*", my tutor, Ray Fields, said to me, in his pokey office on the second floor of the Myrtle Street building at Liverpool Art College, so that in a flat moment, or times of low creativity you can look through your notebook and be inspired. And sound advice it was too. Not that I'm low on creativity at the moment, but it's good to look through old notebooks. This is the sort of thing you find: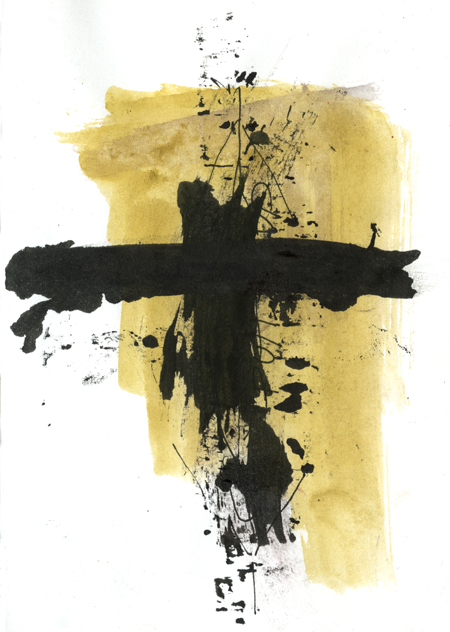 *he called them notebooks as opposed to sketchbooks as he felt sketch carries with it connotations of a rather slap-dash approach to drawing

some of said notebooks
Posted by john at 08:00 PM | Comments (0)
January 08, 2010
art market documentary
Last November Holmfirth Art Markets commissioned me to document their next art market.
Billy - portrait of an artist who has just sold £1000 worth of sculpture, digital image 2009
Here's the Holmfirth Art Market website which now has, upon its opening page, the photographs.

Posted by john at 10:54 AM | Comments (0)
January 05, 2010
more of the snow thing
snowy Printworks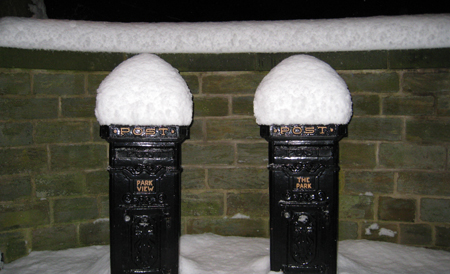 snowy letter boxes
Posted by john at 05:44 PM | Comments (0)
black and white trees
Posted by john at 02:52 PM | Comments (0)
In the Print Garden
Posted by john at 10:40 AM | Comments (0)
January 01, 2010
Alles Gute im Neuen Jahr
an organiser informs the local heavy metal band that she doesn't think an encore would be a particularly good idea
Posted by john at 09:09 AM | Comments (0)