« February 2010 | Main | April 2010 »
March 31, 2010
French Street Cafés

sitting on a pavement in Poitiers, France in the 70s
Posted by john at 01:06 PM | Comments (1)
March 26, 2010
some flowers...
...for a beautiful girl
Posted by john at 02:11 PM | Comments (0)
March 25, 2010
redecorating
things may change, a bit
well they already have
it's a little wider here today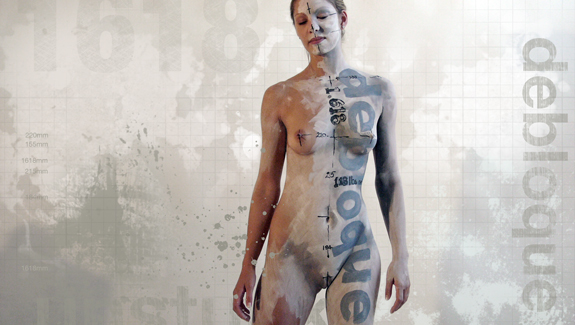 debloque, from the French version of the first Unstuck project
as seen a few weeks ago, but now a little bigger...

Posted by john at 09:20 AM | Comments (0)
March 24, 2010
Edit Master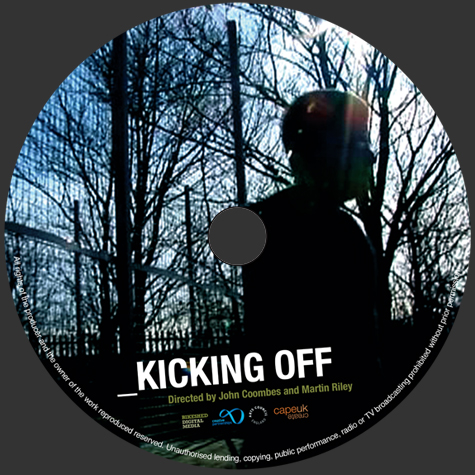 already for premier in Leeds next Tuesday
Posted by john at 12:04 PM | Comments (1)
March 15, 2010
Edwin H. Land
What is it about the soft saturated colours and slightly blurry image of Polaroid photographs that make them so endearing?
Is it the fact that they are each unique? Is it the arbitrary nature of the framing, due to squinty viewfinders?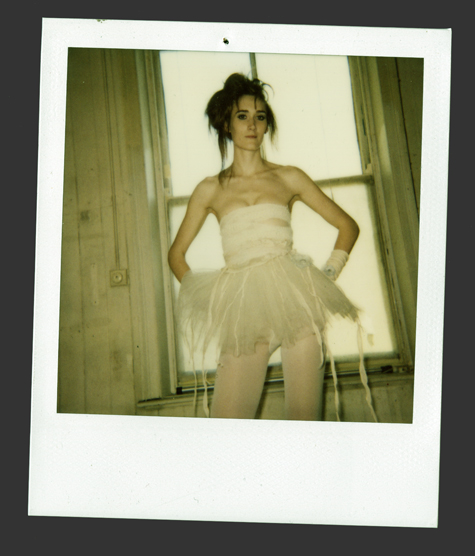 Or something else?

Posted by john at 10:10 PM | Comments (1)
March 14, 2010
more sand
Good stuff sand
When the Great Master Builder was building all the mountains and deserts he over ordered on the materials and had a lot of sand left over.
He was at a loss as to what to do with it all when his young assistant, Michael, suggested he could maybe sprinkle it round the edges of the countries so there would be somewhere for the children to play.
"Children?" asked the Great Master Builder.
"Ah, yes - you haven't got to that bit yet have you? Trust me it'll be good."
So, looking thoughtfully at Michael – who had come up with the whole mountain/desert idea in the first place – the Great Master Builder took up all the sand in his Great Master Builder hands and sprinkled it around all the countries where it lay un-noticed for thousands of years until someone invented buckets, spades and away-day train tickets.

Posted by john at 04:12 PM | Comments (0)
March 13, 2010
Pumpkin and Honey Bunny

YOUNG WOMAN
I love you, Pumpkin.
YOUNG MAN
I love you, Honey Bunny.
And with that, Pumpkin and Honey Bunny grab their weapons, stand up and rob the restaurant. Pumpkin's robbery persona is that of the in-control professional. Honey Bunny's is that of the psychopathic, hair-triggered, loose cannon.
PUMPKIN
(yelling to all)
Everybody be cool this is a
robbery!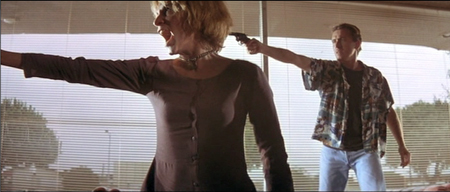 Posted by john at 06:08 PM | Comments (1)
March 11, 2010
Sneaky Drawing
Extended for one more session, by popular demand, the Sneaky Drawing classes are drawing to a sneaky close.
By all accounts everyone had a good time and my sneaky tricks produced a lot of good results.
More classes to follow in the autumn.
Posted by john at 05:47 PM | Comments (0)
March 10, 2010
clearing up the sands of Kilimanjaro
Posted by john at 06:52 PM | Comments (0)
March 08, 2010
GUERILLA FILMMAKING
The latest short film, weighing in at around 17 minutes 50 seconds.
We at Bikeshed Digital Media have been working with some lost children in Leeds, improvising drama. At times it's been like herding cats - nervous, frightened, angry cats. But when the camera is on them it's amazing the concentration and focus [no pun intended] that the kids can muster.
thanks to these guys for making it possible:

Posted by john at 11:56 PM | Comments (0)
March 07, 2010
from Kilimanjaro to the Big Pebble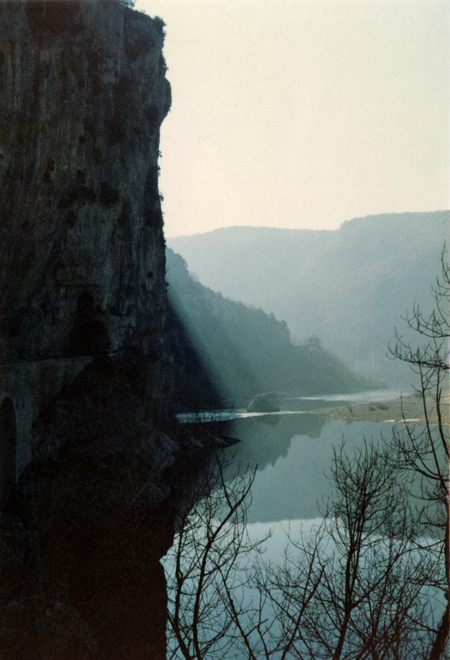 Le Grand Caillou, Les Gorges de l'Ardèche, France, early morning, winter,1980 photo: JC
The big pebble in question is the one in the river with the sunbeams falling on it. I guess it's really Big Rock - caillou can mean rock or stone or pebble. It was also called Post Office rock for reasons know only to a few, and subsequently lost in the mists of time [some of which can still be seen in this photo].
The water parts either side of the rock, as water does round rocks, and the resulting eddies and currents form one of the first rapids on the descent of the Ardèche gorge.
Posted by john at 10:34 AM | Comments (1)
March 06, 2010
walking up Kilimanjaro
Rachel, having walked up Kilimanjaro last year, is currently choreographing a dance concerning dust, a daily companion on such an endeavour, and the peculiar way that the locals walk.
Posted by john at 09:02 AM | Comments (0)
March 05, 2010
odd images that resonate
When you take a series of pictures there are always a few when things aren't all pointing in the same direction. Maybe you're trying something and it doesn't work, or the camera has a mind of its own and takes a picture when you aren't exactly expecting it.
These images sit around on the hard drive, at the bottom of folders, in the creases, catching dust.
Later, revisiting the images, you keep coming back to an odd one lurking in the corner...

Dusty Rachel - just back from a trip up Kilimanjaro
Posted by john at 12:49 PM | Comments (4)