« April 2010 | Main | June 2010 »
May 30, 2010
edit 1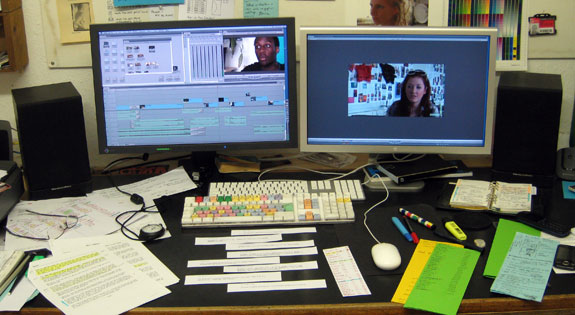 the workspace during the assembly edit of current documentary film.
transcripts to the left, sequence from the paper edit in the centre and cut away notes on the right
Posted by john at 10:28 AM | Comments (0)
May 28, 2010
a drawing for Friday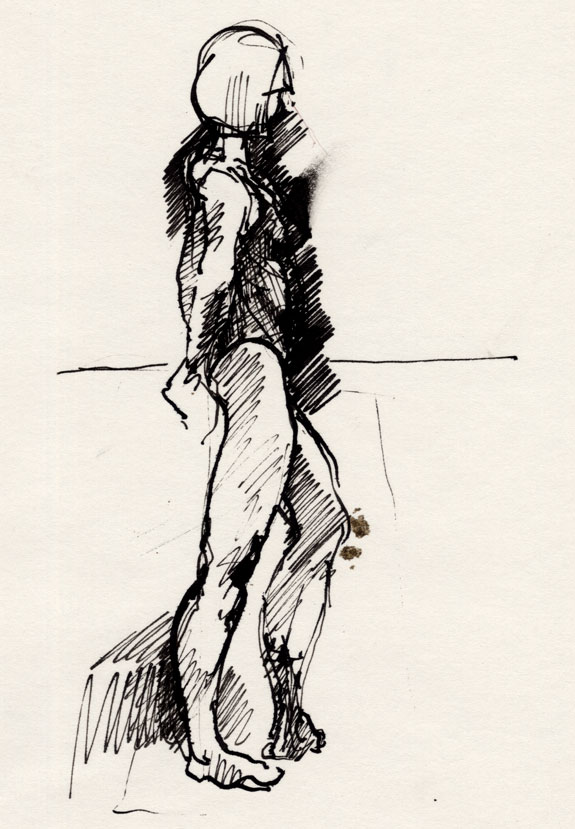 dancer, ink on paper, from my sketchbook in the late eighties I think
Posted by john at 11:49 AM | Comments (0)
May 23, 2010
copper head
by Jim Bond
Posted by john at 06:52 AM | Comments (0)
May 17, 2010
sandy stuff
preparing to film on the beach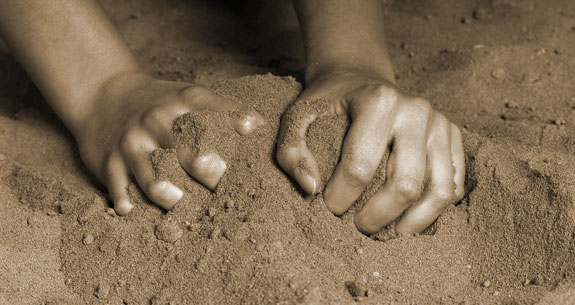 Formby beach to be precise
What do you often get a lot of on a beach?
Sand.
Name one small-particled substance that complicated video cameras don't like.
Sand.
What should a camera operator be in such circumstances?
Careful.
Posted by john at 08:44 AM | Comments (1)
May 08, 2010
the moon and Victoria's jubilee
local monument Castle Hill, seat of early settlers and site of a stone tower built to commemorate Queen Victoria's Diamond Jubilee in 1897.


There used to be a pub next to the tower which sported a sign on its door "BEWARE OF THE POODLE" to which unsuspecting tourists scoffed and chuckled until greeted by a three-foot high German hunting dog putting its paws on their shoulders and commencing to devour their faces in a way redolent of a small child with an ice lolly on a hot day.
Posted by john at 09:49 AM | Comments (0)
May 03, 2010
the apprentice
a Circus Girl, from the picture of the same name.
Posted by john at 09:06 AM | Comments (0)
May 01, 2010
23 years of anarchy
demolition in Moldgreen,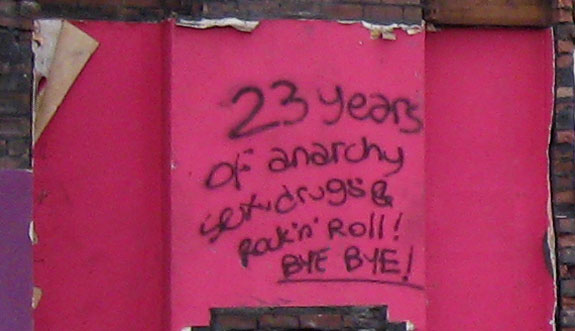 and they didn't wait to clear the shelves
Posted by john at 08:35 PM | Comments (0)